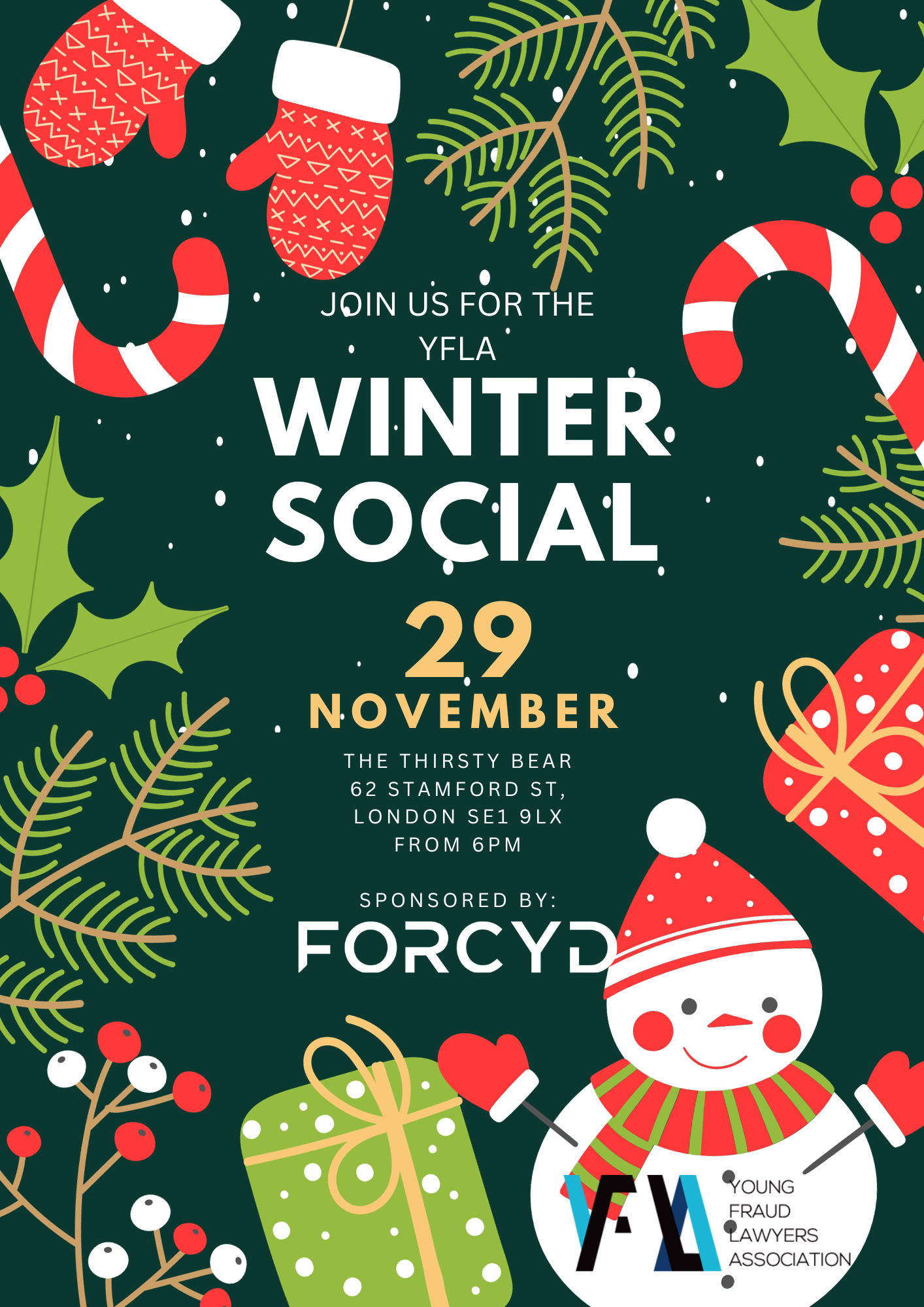 Come and ring in the holiday season with us at our members-only Winter Social at the excellent Thirsty Bear in Blackfiars!
The party will take place on Wednesday 29 November, from 6pm. Tickets are free for members and strictly on a first come, first serve basis. There will be food, drinks, and of course karaoke afterwards.
Venue: http://thethirstybear.com/
If you are not yet a member but would like to attend the event then please sign up for membership here!
This year, our Winter Social is generously sponsored by FORCYD.
FORCYD is a boutique consultancy firm that specialises in eDiscovery, cyber forensics and document review. Celebrating its fifth birthday this June, FORCYD has established itself as a trusted partner to corporations and law firms across Europe who need to identify, collect and review digital evidence in the context of investigations where fraudulent behaviour is suspected.
FORCYD's clients call in times of crisis; perhaps because they are subject to a ransomware attack following a data breach, or because they're suddenly raided by a regulator, or have an urgent need to conduct an internal investigation after uncovering evidence of improper employee conduct. FORCYD swiftly preserves and captures the relevant evidence and then interrogates it to find the root cause of the crisis. FORCYD then works alongside the client's legal teams to review the evidence in order to mitigate the legal, financial and commercial risks triggered by the crisis.
With offices in London, Brussels and Amsterdam, FORCYD is solely focused on the European market. They provide multilingual end-to-end project support via a single point of service and can provide highly customised solutions to investigate any fraudulent activity.
Event Details
The Thirsty Bear 62 Stamford Street London SE1 9LX
Sorry, this event has passed.
Please sign up to one of our other events.